MAJOR HYDRO-ELECTRIC POWER PROJECTS IN AFRICA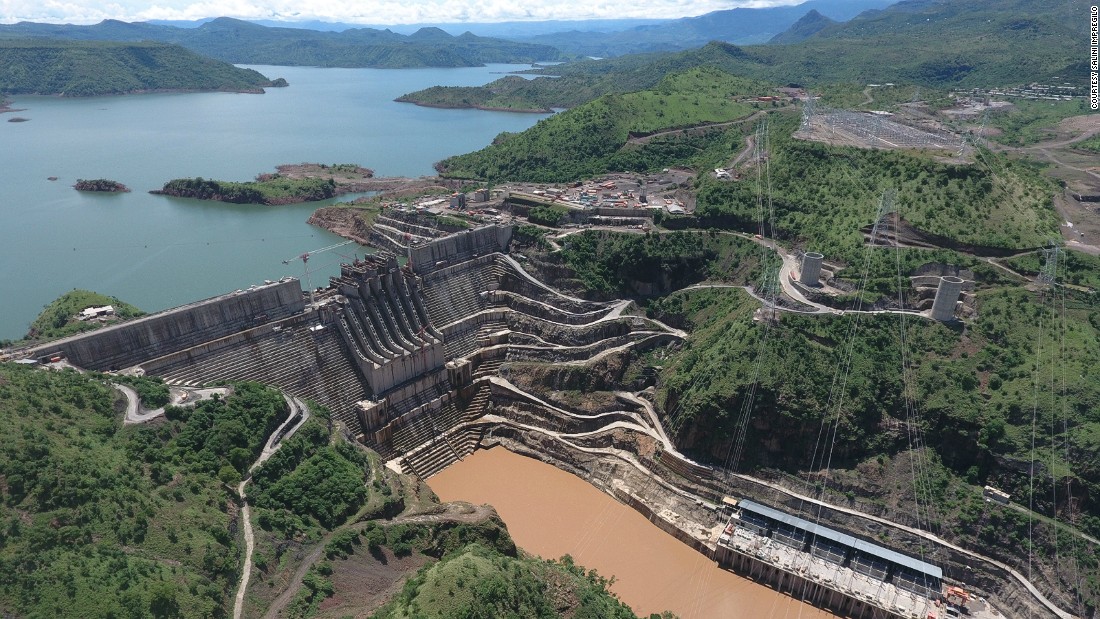 Hydro-Electric Power (H.E.P) is the generation of electric power (electricity) from water. This is achieved through the damming of rivers and the use of river water to turn or drive turbines leading to the generation of electricity.
A dam is an extensive area occupied by water trapped on a river course.
FACTORS WHICH FAVOUR THE DEVELOPMENT OF HYDRO-ELECTRIC POWER (H.E.P) PROJECTS IN AFRICA
Presence of relief/waterfalls ensures the development of Hydro-Electric Power.
Abundance of rainfall in Africa also helps to supply water to rivers regularly.
There is also high volume of water in rivers which is necessary for Hydro-Electric Power development i.e. presence of a big river.
Presence of steep gradients ensures the movement of water rapidly; thereby, promoting fast turning of turbines to generate electricity.
The nature of bedrocks provides good site for Hydro-Electric Power construction and prevents easy percolation of water in rivers.
There is adequate high temperature against freezing of water in rivers.
There is also high demand (large market) for Hydro-Electric Power both for industrial and domestic uses.
Presence of adequate capital to construct and maintain the dams.
There is also a firm, narrow rock base for dam site.
EFFECTS OF CLIMATE ON DAM
Inadequate rainfall reduces the volume of water in the rivers or dams.
Excessive rainfall on the other hand leads to overflow of water from the dams.
High intensity of rainfall leads to sedimentation of silts on dams.
Intensive heat also leads to high evaporation of water from dams.
MAJOR HYDRO-ELECTRIC POWER PROJECTS IN AFRICA
Some of the important hydro-electric projects, the rivers, location and their countries are as follows:
Kainji Dam on River Niger in Nigeria.
Aswan High Dam on River Nile in Egypt.
Akosombo Dam on River Volta in Ghana.
Kariba Dam on River Zambezi in Zambia.
Konkoure Dam on River Konkoure in Guinea.
Kossou Dam on River Bandama in Cote d'lvoire.
Cabora Bassa Dam on Lower River Zambezi in Zambia.
Owen falls Dam on River Nile in Uganda.
Sennar Dam on River Nile in Sudan.
Seven Fork Dam on River Tana.
Inga Dam on River Zaire in Zaire.
Vaal Dam on River Orange in South Africa.
ECONOMIC IMPORTANCE OF HYDRO-ELECTRIC POWER (DAMS)
It promotes irrigation agriculture through the water trapped in the dams e.g. Aswan Dam.
It helps to generate electricity (H.E.P) for domestic and industrial uses e.g. Kainji Dam.
It also supplies water both for domestic and industrial uses.
It provides employment to many people.
It provides food for man e.g. prawns, crayfish, etc. which grows in dams e.g. Kainji Dam.
Hydro-Electric Power projects or dams are centres of tourist attraction and recreation.
It generates revenue for government e.g. the extension of electricity to neighboring countries as a source of foreign exchange.
It also helps to control floods.
It also helps to improve inland water transportation.
It has led to the development of new towns e.g. New Bussa in Kwara State.
It provides lakes and water used for fishing.
PROBLEMS OF DAMS
Inadequate capital to construct and maintain Hydro-Electric Power.
Inadequate skilled manpower to manage Hydro-Electric Power.
There is low level of technology.
Uncoordinated use of the rivers which may cause conflict between owner countries.
Seasonal fluctuation in the volume of the rivers.
Problems created by growth of aquatic weeds.
Establishment of dams has led to displacement of people e.g. the siting of Kainji dam has resulted in the displacement of people from the old Bussa.
Occurrence of sand spits and bars
There is also the problem of silting because of the lake (dam).
Flooding at times can occur especially when the dam holds more water than it can carry.
It has also led to the destruction of traditional modes of life of the people displaced.
There may be excessive loss of water through evaporation and this can affect the dam/H.E.P.
Large areas of cultivable and pastoral lands are often submerged.