EXTERNAL FEATURES OF FLOWERING PLANTS
The flowering plants form a group of plants known as Angiosperms. They are characterized by the possession of flowers for sexual reproduction. They bear flowers in their various breeding seasons and after pollination and fertilization, seeds are formed enclosed in the carpels which become the fruits. Both fruits and seeds are variously adapted for their effective dispersal. A seed contains an embryo which under favourable environmental conditions germinates into a new plant.
A typical flowering plant such as water leaf (Talinum triangulare) consists of two systems; namely: root and shoot systems.
A root system which develops from the radicle of the embryo is generally found in the soil.
A shoot system which develops from the plumule of the embryo is generally found above the soil. The shoot consists of stem, leaves and flowers. The different parts of a herbaceous dicotyledonous plant are illustrated in figure 2.7.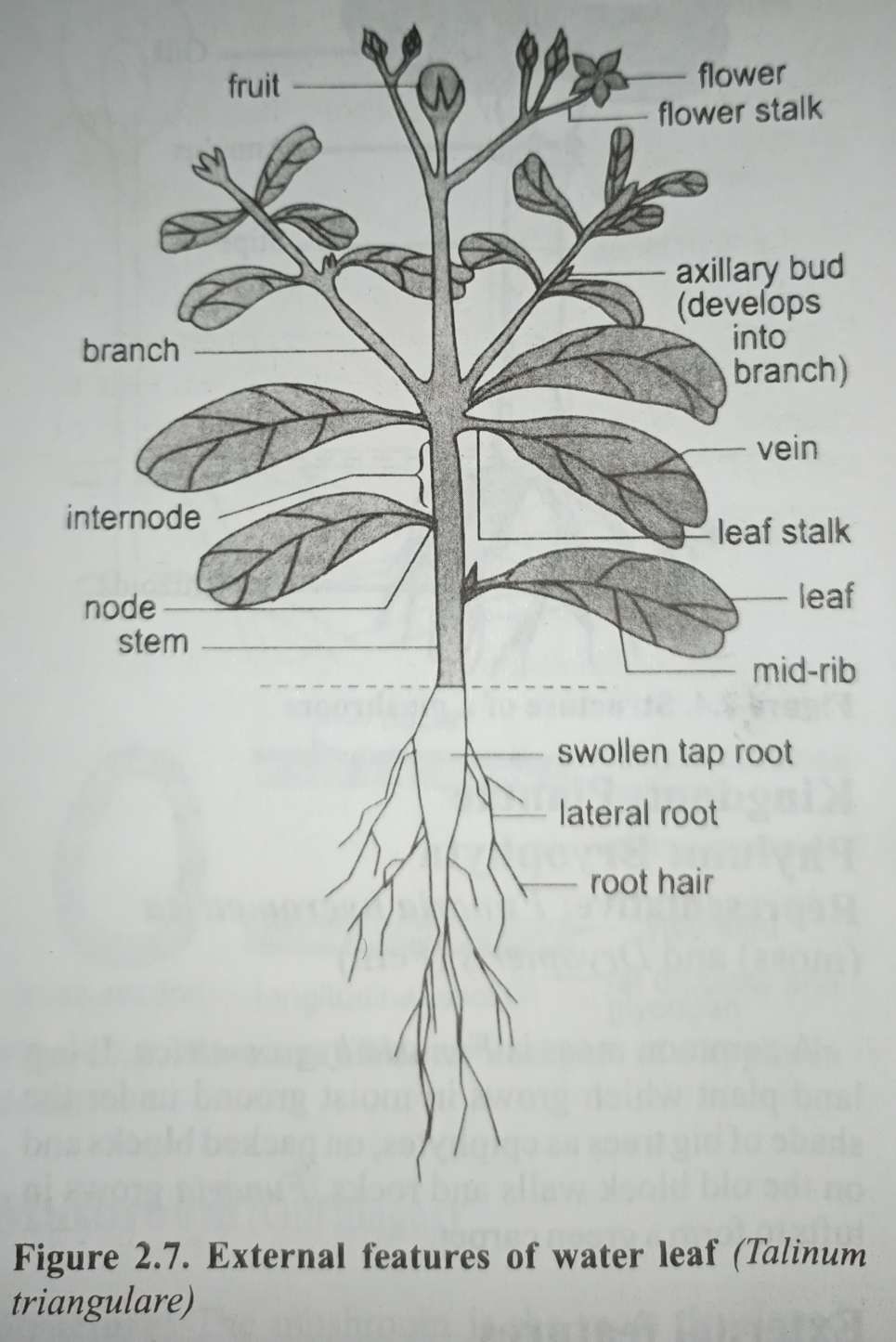 Meet Don Steve, a passionate blogger and a creative writer. He has been blogging for the past three years.
He decided to start his own blog to share his thoughts and experiences with the world.
When he's not writing, he enjoys exploring new places, trying new foods, and spending time with his family and friends.
Don Steve's ultimate goal as a blogger is to create a community of like-minded individuals who can connect and learn from each other. With his passion for writing and his unwavering commitment to his readers, he is well on his way to achieving that goal.