DISCOVER A RANGE OF CAREERS IN GEOGRAPHY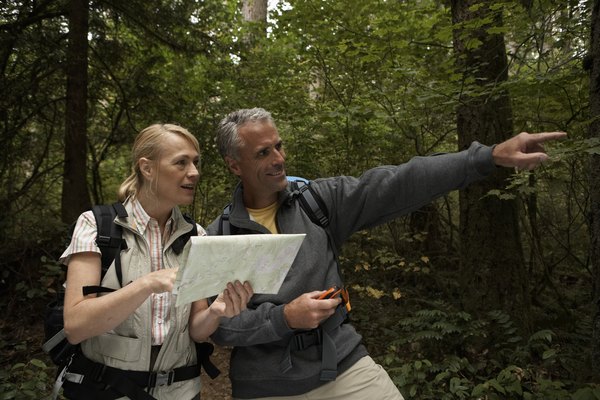 Geography provides a broad and integrating background for careers requiring an understanding of peoples, places, and processes. An education in geography can range from the scientific and highly empirical to the humanistic and broadly interpretive.
Geography prepares individuals for work in the social, physical, and environmental sciences, as well as the arts and humanities. Geography is unique in bridging the social and natural sciences.
Geography is all too relevant in a modern world within which humankind's activities and creative spirit continue to challenge a fragile planet.
Students often do not have firm career plans – and often little knowledge about Geography. However, in understanding and making sense of the world around them, students of both human and physical geography develop a range of key skills, including personal organization and communication, problem identification and evaluation, data collection, analysis and presentation, report production and presentation (written and oral), team-work, and computer literacy.
Geographic inquiry allows the individual an opportunity to secure a more intimate knowledge of the local environment and, in so doing, a view of the wider world is enhanced.
Whatever technique or combination of techniques are employed, geographers seek to understand and explain. Geographic careers can include government employment in various capacities, secondary school teaching, and positions in international or multicultural capacities in business and management.
Perhaps the very terms of reference of geographic inquiry indicate the wide range of opportunities that exist for the Geographer who typically is not only searching for a view or what is, but, at the same time is seeking a vision of what might be.
1. Cartographer
Cartography is the study and the art of making maps. Cartographers demonstrate the fact that spatial information can be understood from a modeled reality. Cartographers are tasked to identify the theme and the agenda of a map. They come up with the traits to be featured on the map and eliminate any complexity that may exist.
The oldest map known to humankind is thought to be the one dating from 9th century era Babylonia. Of course, since that time, cartography has evolved and at present maps that are more accurate can be produced. Technology has played a big role in map production in that cartographers employ the use of aerial photography and satellite imagery in obtaining finer physical details. For commercial purposes, maps are nowadays produced by the use of specialized software.
For those with cartography course backgrounds may enjoy work as a cartographer. The news media, book publishers, atlas publishers, government agencies and others are looking for cartographers to help produce maps. This would likely require relocation.
2. Ecologist
An ecologist studies how organisms interact with the environment they live in. An ecologist, therefore, concentrates on the distribution, diversity, and the population of a certain organism as well as their relation with one another and the environment. Ecologist seeks to explain how ecological functions are affected by biodiversity. It is because of this fact that ecology is thought to be a fuss of the three disciplines -geography, biology, and earth science.
3. Land Surveyor
Land surveying refers to the observation, measurement, and recording of distance between places for the purpose of planning, determination of boundaries or designing of roads and physical structures. The professional who does the measurement and designing in order to determine boundaries is called a land surveyor. This is the career of geography that is more practiced on a day to day business and is popular among land developers and contractors who built roads. It is also the field that has been overwhelmed by technology because of the need for accurate information. Land surveyors use 3D scanners, total stations, GPS receivers and digital levels to accurate make and locate boundaries between places.
4. Geologist
A geologist is a scholar who studies the earth in its liquid and solid matters. Geology includes the study of the origin and movement of ground water, rock ages, and their formation and the classification of fossils. Geologists are often professionally employed in mining sites to search for precious material such as metals, oil or other earth resources. Like the vast majority of entries on this list, the professional scope of a geologist is wide-ranging.
5. Climatologist
Agencies like the National Weather Service, news media, the Weather Channel, and other government entities occasionally need climatologist. Admittedly, these jobs usually go to those with meteorology degrees, a geographer with experience and vast coursework in meteorology and climatology would definitely be an asset.
6. Urban Planner
Urban planners are often employed by local governments to develop ideas for how land will be used in a given area. Environmental issues in this field might include the preservation of wetlands, forests and other sensitive areas, and the location of landfills and other trash management facilities. Urban planners might recommend locations, zoning regulations and other planning details that minimize environmental impact. Additionally, urban planners may help create legislation pertaining to urban development projects.
7. Transportation management
Like urban and city planning, there are opportunities in local government but regional transit authorities or shipping, logistics, and transportation companies look kindly to someone with transportation geography in their background and good computer and analytical skills.
8. Writer/Researcher
Undoubtedly during your college years you've spent time developing your writing skills and certainly as a geography major you know how to research! Consider a career as a science writer or a travel writer for a magazine or newspaper.
9. Teaching/Faculty
Becoming a high school or university geography instructor requires additional education beyond your undergraduate degree but it would certainly be rewarding to instill your love of geography with future geographers. Becoming a geography professor will allow you to research the world of geography and add to the body of knowledge developed by geographers.
10. Environmental Consultant
An environmental consultant might work for a firm or as an independent contractor. In general, environmental consulting involves working with clients to identify environmental issues and propose solutions. Environmental consultants might advise companies on how to clean water pollutants at their work site or on how to meet government emission standards. They might work with construction companies to determine how to build without harming surrounding wildlife, or they may help a company start a recycling program. The position often involves traveling to meet with clients and might require working outside, especially when assessing environmental contaminants.
11. Emergency Management
Emergency management is an under-explored field for geographers. Geography majors make great emergency managers. They understand the interactions between humans and the environment, know about hazards and earth processes, and can understand maps. Add in a bit of political acumen and leadership skills and you have a great emergency manager. Get started in this field by taking hazard courses in geography, geology, and sociology and intern with a local emergency management agency or the Red Cross.
12. National Park Service Ranger
Are you a physical geographer who needs to be outside and couldn't even consider working in an office? Perhaps a career in the National Park Service is right up your alley?
13. Catastrophe modeler or emergency planner
Any job that combines the words 'catastrophe' and 'model' is bound to be pretty cool. Are you the type of person who prides themselves on planning for the worst and keeping cool in a crisis? Perhaps you're fascinated by hurricanes, earthquakes and other natural hazards? You might make a perfect emergency planner or catastrophe modeler.
Emergency planners typically play a key role in planning for and responding to threats to public safety. By assessing risks, analyzing data and carrying out safety exercises, emergency planners can help people prepare for acts of terrorism, natural disasters and global epidemics.
Catastrophe modelers, on the other hand, are responsible for using data and computer calculations to help insurance companies assess how much they stand to lose in the event of a natural disaster. If you're good with numbers and enjoy working under pressure, this could be the career for you.
14. Landscape architect
Just because you have a science-based qualification, doesn't mean you can't go for a creative career. If you're looking for jobs to do with geography that include a design element, look no further than landscape architect. Landscape architects are responsible for helping to design sustainable outdoor environments like parks, nature reserves and industrial landscapes.
15. Weather forecaster
Being a weather forecaster is more than just predicting rain and making hand gestures in front of a blue screen on TV. And, luckily, a geography degree can often help with the more complicated aspects of the job.
For example, weather forecasters often use their geographical knowledge (weather patterns and meteorology) to interpret local and global weather systems. Plus, they frequently rely on their soft skills (communication and data analysis) to help present weather reports in an easily to understand way.
16. Real Estate Appraisal
Real estate appraisers develop an opinion of value for a specific piece of property. The work involves research into appropriate market areas, the assemblage of pertinent data, and the use of various analytical techniques to provide an opinion that reflects all pertinent market evidence. This multidisciplinary field incorporates aspects from geography, economics, finance, environmental planning, and law. A solid foundation in geography is essential to a real estate appraiser's success and typical appraisal tools include aerial photos, topographic maps, GIS, and GPS.
17. GIS Specialist
City governments, county agencies, and other government agencies and private groups are often in need of experienced GIS professionals. Coursework and internships in GIS are especially important. Computer programming or engineering skills are very helpful in this arena – the more about computers and languages you know, the better off you are.
18. Demographer
For the population geographer who loves demographic data, what can be more rewarding than becoming a demographer and working for state or federal agencies to help develop population estimates and present data. Demographers study the makeup, distribution, and trends of populations. They also make observations about the causes and effects of population changes, such as increases in birth rates or immigration. Demographers collect statistical data, analyze the data to identify any trends, and then predict future trends. These predictions can help governments, social service agencies, and private companies to plan ahead. Demographers are sometimes called population sociologists. Mapmakers sometimes employ demographers to map population data for certain geographic areas. Demographers use computers for this task. Large news organizations may employ reporters with a background in demography.
Because of the broad nature of Geography, majors develop a desirable skill set that is attractive to employers in a wide variety of fields:
Oral and written communication skills
Critical and logical thinking skills, strong analytical abilities
Insight into human behavior and organizational dynamics
Ability to identify community needs and solutions for them
Knowledge of the earth's physical environments and their interrelationship
Understanding of the interrelationship of social, economic, political, and cultural factors
Skills in operating computer equipment and the latest professional tools
Skills in the spatial analysis of socioeconomic patterns, problem solving.